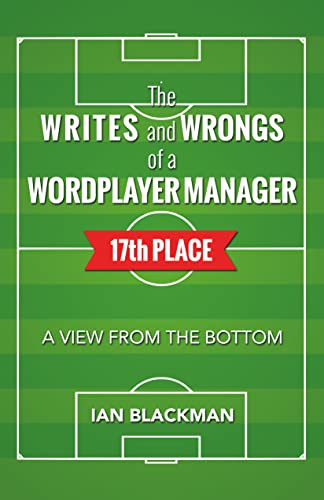 05/05/2022
Sidney Special enjoys playing with words nearly as much as football. A manager by accident, he now faces the biggest challenge of his 20-year career. Favourites to go down, his newly promoted side, have 38 top tier matches to secure that 17th place or better.

He decides to record a written memory of his first ever season in the top flight. His diary entries give a unique insight into how a manager thinks, feels and deals with a relegation battle. Can he cut it at this highest level?

In between his honest match assessments and entertaining media interviews, he writes openly about his self-doubt, the pressures, and effect on his personal life as the season unfolds. We also witness his playful humour through football stories, unusual nightmares/dreams, and inspired writings including a character Ronnie Ranter with his wacky football reports for Radio Skive!

His diary covers all areas of the game from supporters to superstitions, substitutions to ground staff, and motivational speeches to tea ladies. He seriously challenges everything; officials, VAR, divers, the authorities, ticket pricing, and if football has lost its soul?

This is like an encyclopaedia of football. A celebration of the game. An attempt at showing the human side of a football manager. It's a book that parents can read to their young children as long as they know where the few adult 'bits' are.
A must read for football fans, sympathetic managers, and the odd match reporter.