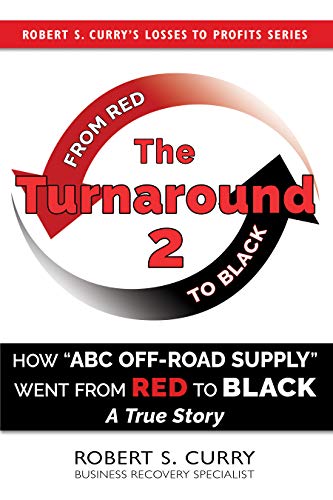 08/16/2023
Taking the High Road to Success
The owners of "ABC Off-Road Supply"—a company based in Ogden, Utah—were in way over the heads. They knew the technical side of the business, like installing a lift kit on a jeep, but neither knew the business side of how to manage a $6.3 million company. In The Turnaround 2: How "ABC Off-Road Supply" Went from Red to Black, Turnaround Specialist, Robert Curry shares the true story of how he taught ABC's owners to run a multi-million-dollar business.
Bob knows that companies these days must have a top-tier management team to be successful in today's business environment. Internet marketing, technology, and price pressures from big online companies demand a strong management team—or the company will fail. And ABC Off-Road Supply was failing. What's more, ABC's recipe for disaster included a part-time bookkeeper, a confusing website, low morale and productivity among the sales team and technicians, an unappealing retail showroom and building exterior, an unsafe warehouse, and more than $700,000 in disorganized, excess inventory.
As you'll learn in this third book in Robert S. Curry's Losses to Profits series, solving "surface" business issues like these isn't enough to turn a business around. Even if resolved, there's a good chance the same or similar problems will occur sometime down the road. A solid turnaround plan must investigate and solve the issues that caused the problems in the first place. Throughout this book, you'll have a front-row seat during Bob's step-by-step investigative process, coming away with essential business tips and strategies to navigate the road to financial success.