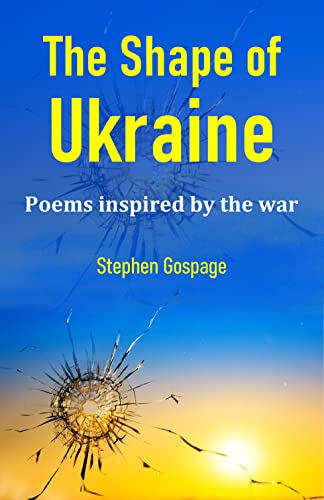 02/16/2023
Since the beginning of Russia's invasion of Ukraine, Stephen Gospage has been writing poems which relate to this conflict. While he finds war in all its forms to be repellent and awful, he salutes the bravery of the people of Ukraine who are fighting for their independence and territory; fighting, in fact, to preserve 'The Shape of Ukraine'.
The poems in this collection cover all aspects of the war, from the trauma suffered by soldiers and civilians to the plight of the millions of refugees, as well as the propaganda and crass misinformation. Throughout, the author reflects on the pity of war and the tragic waste of life and destruction this pointless invasion has led to.
'Thank you, Stephen Gospage, for never letting us forget about the war in Ukraine.'
Write Out Loud, 24 August 2022.