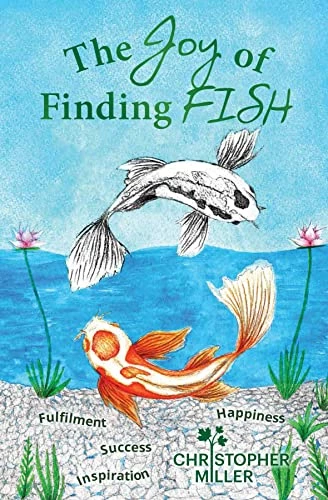 10/03/2022
What if the life you have is already more than enough?
Our relentless pursuit of 'more' never seems to reach 'enough'. Rather than joining the line of books trying to change your life, The Joy of Finding FISH offers the belief that the life you have is already enough. The secret to a more fulfilling, inspiring, successful and happy life is the realisation that it is about being those things, rather than chasing them.
Filled with strategies to create your purpose, live your values, and pursue your Greatest Imaginable Challenge, The Joy of Finding FISH offers insight and inspiration to grow in a way that is personal to you.
Each chapter is rich with stories, swimming through topics such as resilience, embracing courage, celebrating achievements, exploring gratitude, and integrating your life roles in the pursuit of FISH.
In the midst of his own personal trauma, Christopher Miller shares his wisdom with deep love and honesty. His words offer hope grounded in reality, and demonstrate the joy that comes from living a life well-lived.