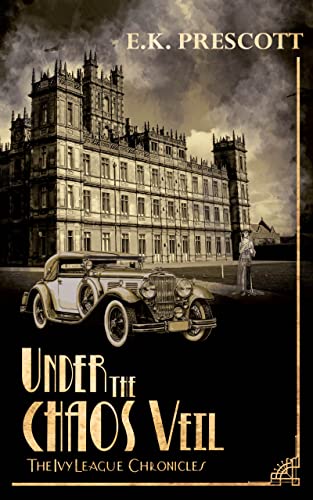 04/12/2022
His investigative prowess is now needed in London!
Professor Richard Wikki finds himself traveling the high seas to Highclere Castle (Downton Abbey), outside of London, England, at the request of his half-sister, Lady Helena Hollingsworth. She is being implicated in the murder of her parlor maid.
While visiting, he also decides to take a position at Oxford University teaching an investigative course titled Investigative Deduction through the Eyes of Sherlock Holmes. His students are eager to learn, particularly one familiar, and suspicious, young woman he recognizes from the five-day trip to London on the Majestic-sister ship to the Titanic.
On old rivalry at Scotland Yard hinders his progress reviewing any evidence in the murder case, but when he does finally review the evidence, an alarming amount of information is missing. Helena invites Maize to Highclere Castle, who adds her own wily undercover skills, to help Richard. Together, with his class of eager, future detectives, they discover the fundamental facts of the murder…and then can begin to solve who done it.
Under The Chaos Veil is book three in The Ivy League Chronicles. If you want to see how Richard and Maize solve yet another murder, buy Under the Chaos Veil today!