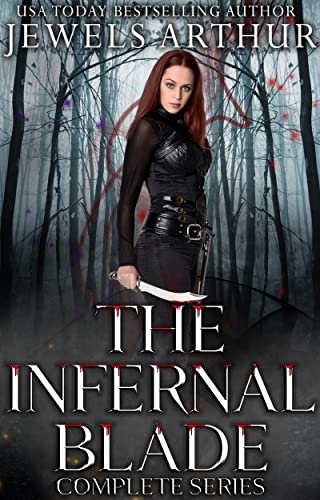 03/25/2022
THIS OMNIBUS INCLUDES: Infernally Marked (Infernal Blade Prequel), Infernally Mine, Infernally Theirs, Infernally Taken (Bonus Story), Infernally Ours, and Infernally Owned (never before seen Mara, Declan, Dorian, and Everett bonus)!

Can a monster have a heart?
I'm a monster that the Elders use as a weapon: aim, and I kill. But the next target in my cross-hairs? Four sinfully yummy men.
I've never questioned my orders before. It'd be suicide. Yet, there's something about these guys that I trust enough to risk my life, and now I have to decide.
Who's the monster now?
When the killer becomes the target and the saviors become the enemy, one thing's for sure, I protect what's mine.
One-click now to dive into this steamy paranormal complete romance series full of assassins, shifters, and demons.