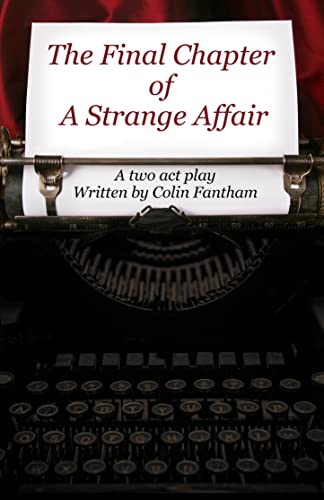 10/27/2022
The Final Chapter of A Strange Affair is a 2 act stage play.
In 1969, Peter is a writer on the edge of madness. Suffering from writer's block, he is unable to meet the deadline for submission of his latest novel: A Strange Affair.
All is not as it seems, however, as Peter has been troubled by the mysterious death of his wife, Angela, five years previously, and decides to take affirmative action.
Visions and voices invade Peter's tortured mind.
And then there's George…
A chilling insight into the mind of a writer who is haunted by events of the past.
Dark and deadly.