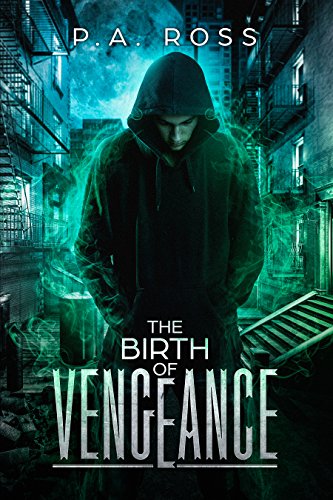 11/23/2023
With the vampire formula, the user can transform into a vampire for a night, complete with the awesome powers afforded to the dark immortals.

For Jon Harper, adolescence has been a revolving door of bullying, torment, and isolation. Sick of always looking over his shoulder, Jon vows vengeance on those who have wronged him.

Enter Thorn, a sultry imprisoned vampire. She offers Jon the ability to wreak vengeance on his tormentors, through the power of the vampire formula. Jon must only choose his path: Forgiveness or Vengeance? Day or Night? Human or Vampire?

In this urban fantasy series "Vampire Formula" from P.A. Ross, imagine the world of vampires and forbidden love turned upside down. Will darkness and passion get the better of Jon Harper? Will the power of the night change him forever?

Find out in this first installment in the series, The Birth of Vengeance.