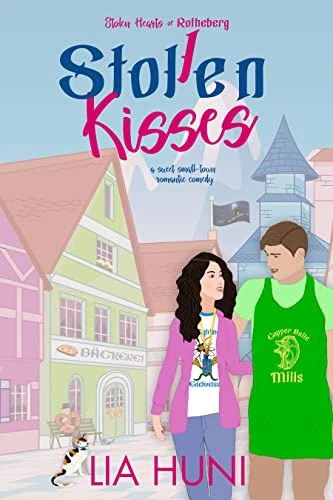 06/30/2022
I might have bitten off more than I can chew…
When I found out my boyfriend was married, I did what any rational math teacher would do: I took a job across the country in Rotheberg, the "Alpine Jewel of Oregon." I can live with the town's weird obsession with The Sound of Music, and Mrs. Fogelhaus's stollen is to die for. But when my principal assigns me a baking class, I know I need help. I teach calculations, not cooking.
Rotheberg's golden boy, Dylan Mead, should be the solution to my equation. The culinary genius is handsome, loaded, and would do anything for his hometown. Helping me teach a bunch of kids to bake brownies should be a piece of cake. Except he wants to demolish my classroom to build his bakery.
But you know what? I'm not about to throw in the towel and return to Virginia, so the culinary class is my only option. I'm not going to let a silver-spooned pastry chef torch my class. And I'm definitely not going to let him steal my heart.
Watch out, Dylan Mead--this mathematician's got your number.