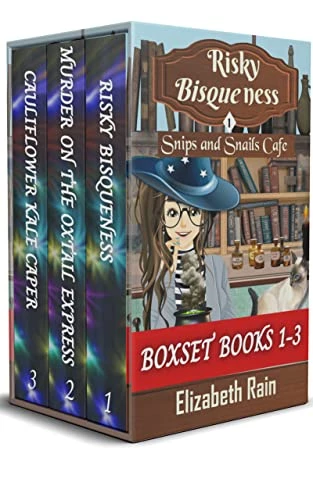 07/24/2022
As the new owner of Snips and Snails Café, and Veil Falls only Soup Witch in training, It's Juli's job to make sure the Soup of the Day delivers…a Daily dose of Magic that is.
Instead, she starts every day just hoping her latest creation doesn't turn all her customers into newts and frogs and Moonlighting as Veil Falls only Amateur Sleuth to pay the bills and keep her in coffee beans.
Because answering the summons to a strange letter is challenging every notion she's ever had on what life over-the-hill should look like. Add in a Strange Inheritance, an Overbearing Ghost, A Snobbish Talking Cat, and a Sentient Recipe Grimoire; Sprinkle Liberally with Magic...

And Maybe even Misfits like her deserve a second chance to get things right...