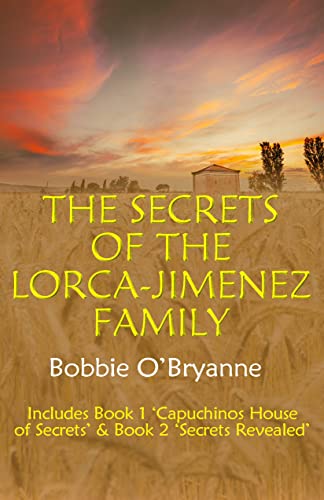 07/28/2022
Welcome to Capuchinos, the home of the Lorca-Jimenez family.
The story begins in the early years when Marquis Robert and Marquesa Isabella are bringing up their children. They are a privileged family with vast areas of land, wealth and status.
Circumstances change when their position is challenged by political instability in Spain and Isabella's despair at Roberto's insistence on regular child bearing.
Then, wayward teenage daughters cavort with the peasants, challenging family dignity and honour. This sets in motion forces they cannot control.
The domestic situation further deteriorates amid tensions between Roberto and the peasants. Then, as violence and political discord in society increases, General Franco Challenges the ruling Republican Party and stages a coup d'etat. This provokes civil war between Nationalist and Republican parties. Amongst the turmoil the Lorca-Jimenez family begins to disintegrate.
Following his father's death, Jaime, his youngest son, tries to keep the family together but Isabella leaves Capuchinos to hide her pregnant daughter with relatives in Madrid. Isabella remains there, briefly enjoying a lavish social life and a relationship with an American journalist.