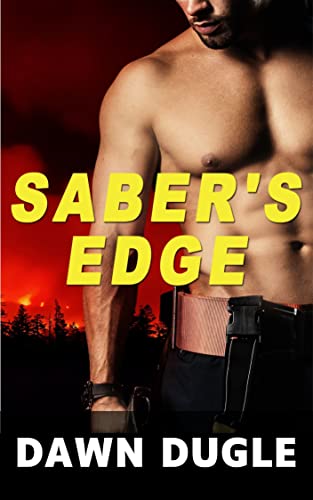 01/04/2022
The truth won't set you free. It burns your freaking world right to the ground.
Camellia "Cam" Saber's undercover operation with the ATF just blew up in her face.
When tequila and a random hookup don't ease the sting of defeat, she's forced to go home for a funeral.
Where she comes face-to-face with the one who got away - Aaron Pearce.
Aaron's still reeling from the end of his 20-year marriage that collapsed under a lifetime of lies and deceit. And he's delighted to reconnect with his former best friend and forbidden lover, Camellia.
But she's dancing on the edge between truth and lies that might get them both killed.
Saber's Edge is a standalone, happy ever after romance, with no cheating. This book is full of sexy times, salty language, murder, love, betrayal, and all the feels.
For mature audiences.