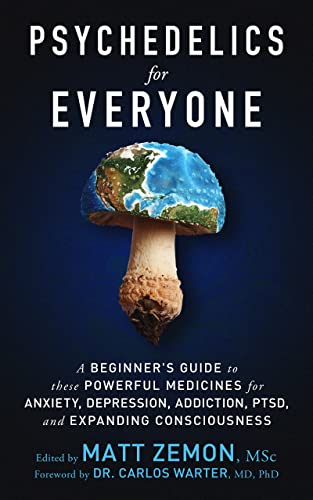 09/26/2022
In Psychedelics for Everyone, Matt Zemon provides readers with an inspiring foundation for understanding the profound transformational power of psychedelics. This psychedelics book gathers accurate information on a number of different psychedelic medicines and put them into one place for easy reference. Though written for people with a non-science background, many of the chapters in this book have been medically reviewed for accuracy. A source of unbiased, science-based insights and practical guidance for safe use, the intention of this book is to share information that anyone can read, understand, and trust. 
In this book, you'll learn:
How microdosing mushrooms work

Where and how you can take psychedelics legally

Techniques for psychedelic preparation and integration
And much, much more….