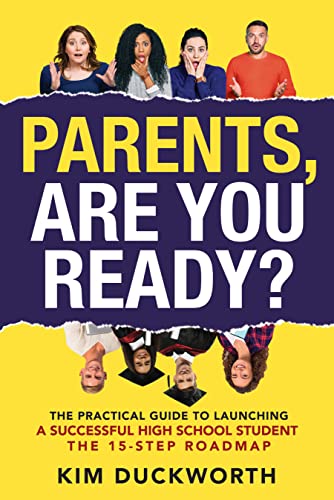 05/26/2022
Parenting high schoolers is scary, if not downright terrifying. Did you ever wish there was a book that could walk you and your child through a proven set of steps to get through a successful high school journey?

This book is not a theoretical academic thesis. This book IS a back to the basics, in the trenches, block and tackle practical guide, based on interviews with hundreds of parents, teachers, and students, and over a decade of experience helping parents create a plethora of options for their children.

What you learned in your day about getting through high school successfully isn't necessarily heralded anymore. What used to work and be revered: hard work, perseverance, dedication, character, common sense, and rigor is minimized and even ostracized by some. But it still counts. How many years ago were you in high school? 20, 25, 30? The world has changed dramatically. You didn't have to deal with the potential peril of cell phones or social media or the challenges of a worldwide pandemic.

Does your child have incredible talent and potential, but you don't know how to guide them to be their best or gain admission to their college of choice? Or worse, is your child not living up to their potential? Are you concerned their young adult foundation isn't as solid as it should be? If you answer yes to just one of these questions, then you need to read this book. It is your job to guide them, and this book will show you how.

What you will learn:
How to avoid mistakes parents often make

How to identify and develop your child's superpower

Fifteen critical success factors of middle school life

Fifteen critical success factors of high school life

How to create options: freshman, sophomore, junior, and senior years

Parents – Are You Ready? The Practical Guide to Launching a Successful High School Student takes a step-by-step approach to help parents unleash a productive, driven, successful young adult!