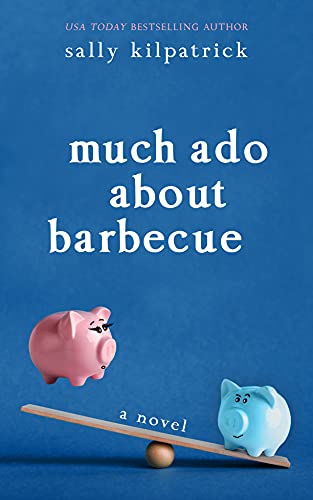 01/11/2022
Emma Sutton promised herself three things: she would never move back to Ellery, never work in the family barbecue restaurant, and never have anything to do with Ben Cates ever again. Losing her job and her home might've forced her to break the first two, but she's determined to keep the third.
Unlike Emma, Ben Cates has made peace with his hometown. He wants nothing more than to make his restaurant something his father couldn't: a success. But between his hellraising little sister and Emma Sutton's return to Ellery, his dream could easily be snatched away.

Emma and Ben might've made each other's childhood a living hell with their endless pranks, but the only way to finally get rid of the other is to win the coveted contract for Ellery's annual barbecue festival. Seems easy enough-until attraction ignites like a charcoal flame, and happiness seeps in like a surprising new flavor.

Can they find the courage to forgive bitter past mistakes and let trust into the mix, or will devastating secrets burn everything down again?