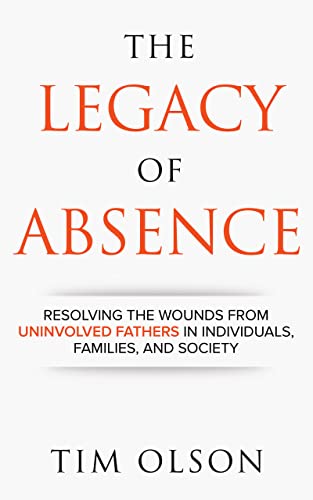 01/18/2023
Despite all the progress in our world-from advancing human rights to life-saving technology, there is a wound that has spread to every corner of society. It affects individuals, families, businesses, and communities.
In fact, evidence shows almost every problem in our society can be traced back to this root cause:
FATHERS WHO ARE UNINVOLVED IN THE LIVES OF THEIR CHILDREN
The Reality
• Whatever the reason for the father's absence-work, addictions, divorce, or even death-the negative impact on children is the same.
• The impact of uninvolvement continues for the child's entire life, affecting school, work, finances, relationships, and emotional wellbeing.
• Without intervention to stop the cycle, the effects will likely pass onto the next generation.
There is Hope
• It is never too late to understand and bring healing to the father wound.
• Even a physically absent father can be involved with his children.
• To some extent, every one of us fails in our respective roles. What's more important is how we transform our pain into a legacy of love that lasts for generations. What will be your legacy?