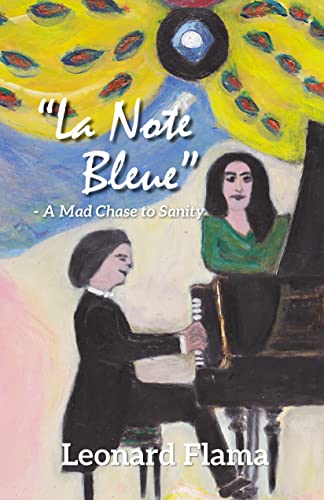 07/29/2022
James Elliott Roper is an ordinary man – a hard-working middle-class London lawyer with a loving wife and two children. But when an emotional crisis takes him to a clinic where he is diagnosed as mentally unstable, he rebels and escapes to Paris for a change of scene, believing the authorities to be on his trail.
While enjoying his first al fresco lunch there, he randomly overhears an intriguing discussion at a neighbouring table concerning "La Note Bleue". Immediately fascinated, he decides to embark upon his own search for the elusive meaning of "The Blue Note", not realising that he would become absorbed by this to the extent where it would alter his frame of mind.
His modern-day quest takes him through time and space: from the turmoil of the French Revolution in the 18th century to the Gilets Jaunes demonstrations of the 21st – by way of the music, art and literature of the 19th century in both Paris and regional France.