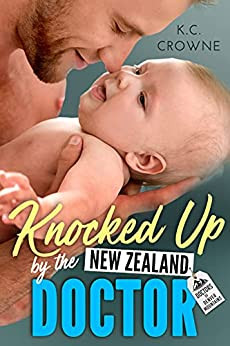 01/18/2022
Eight years older.
Hot cardiologist.
My brother's best friend.
And now my accidental baby daddy. FML!!!

Aiden was my sworn enemy for years.
Devilishly handsome. Charming.
But overly self-confident and always rude.

We reunited at my brother's wedding.
Where we walked down the aisle as a pair. Not by choice.

Then disaster struck.
And we got stuck sharing one house.
Ten nights of watching my twin nieces.

My expectation: Hate every minute.
My surprise reality: Swooning over all the affection Aiden showered my nieces.

I let my guard down.
I let him in.
It turns out he wanted me since he laid eyes on me at the wedding.

And now I'm carrying his baby!!
There's no way this will work.
A cocky playboy could never change – right?