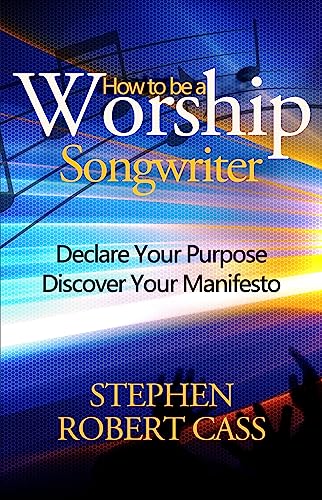 07/07/2023
Devour a book that will set your songwriting heart on fire for God.
Are you ready to get your songs published?
This book is for anyone, young or old, who hears the call from God to write songs.
I will help you discover and declare your purpose in songwriting and show you a path forward.
This manifesto shows the outline of a blueprint for writing songs for church. You will use specific and custom song craft education tools to get your songs heard in local churches and around the world by learning the ways of congregational songwriting.
But this is not about me or my fabulous theory on how to write songs. It's about empowering you and re-igniting local song theology. I want to amplify your songwriting skill set and align your ministry with the power of the Holy Spirit so you write songs telling the story of how God is moving in the people of your community.
You will no longer suffer with the thoughts:
I'm not good enough or
The only way I can get my songs heard is to be a worship leader or
Nobody is going to listen to my songs or
There are no schools or teachers showing how to write songs for God
I am a worship leader and published songwriter. I will answer each one of these internal struggles. I will show you exactly how to get your songs heard.
Are you interested?