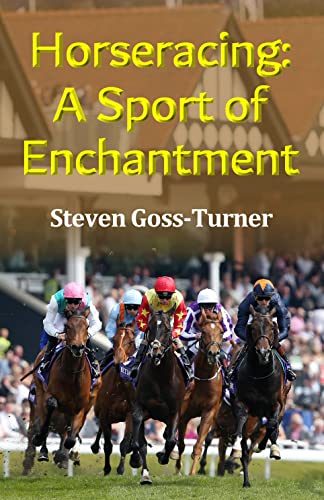 02/03/2022
Horseracing attracted six million people to UK race meetings in 2019, a spectator count only bettered by professional football. Nine million television viewers watched the 2021 Grand National Steeplechase.
Racing has been part of the social life of the nation for 500 years, a sporting culture followed by people from every strata of society, a sport based on an ancient and primeval relationship; the human and the horse. It is an enchanting activity to many, yet one cloaked in mystery, curious processes and even curiouser terminology.
For the enchanted, there is soul-stirring speed, power and beauty, but controversies such as whip usage and equine fatalities cause some to demand its curtailment, even abolition.
Semi-autobiographical in approach, there is nostalgia, emotion and humour as the author draws on a lifetime of involvement as viewer, racegoer, punter, and partner in the ownership of two racehorses, to answer the question: how has horseracing become a sport of enchantment?