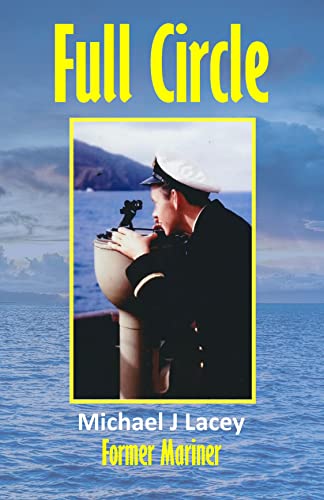 01/06/2022
Join Michael on a journey at sea throughout the 1960s when British merchant ships really did rule the waves. In particular, 'Full Circle' is the story of sailing on a number of Shaw Savill Line cargo ships between the UK and Australasia, at a time when Australia and New Zealand really were the UK's main food providers, and at a time when the family links between the UK and those countries were so much stronger.

It is also about going to sea as a 16 year old, and growing up in a world now lost to the seafarers of today, but not forgotten by those who sailed on the many ships of the Shaw Savill Line, or indeed the other shipping companies involved in the same and similar shipping services.

It is about the days before mass tourism, and before containerisation when the Port of London was one of the busiest in the world, and about voyages to Australia and New Zealand which are the longest voyages possible whether via the Suez Canal, the Panama Canal, or the Cape of Good Hope in South Africa.