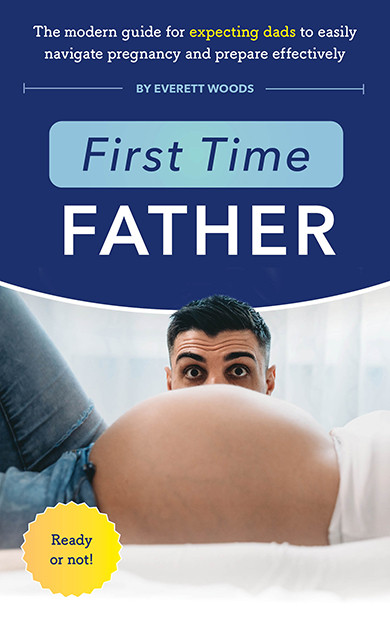 03/23/2022
Becoming a Super Dad isn't by chance but by choice. Discover how you can become the best father and partner, one step at a time.
It's Friday morning and you're all set to shut the week with a bang. The big presentation went well, and your weekend is booked with Netflix and friends. Life is going smoothly…until your phone rings.
It's your partner on the other side, calling to break the big news: You're going to be a father, honey! As her words echo in your head, you can't make sense of anything. Your emotions amplify, from joy to terror, as if lightning has struck and knocked you off your feet. "A father? But I don't even know how to change a diaper!"
The good news is that, although challenging, fatherhood is a joyous and enriching experience. And there are plenty of strategies you can use to become an amazing Dad to your little one, no matter your current position.
In First Time Father, you'll discover:
An easily digestible breakdown of pregnancy by trimester and week

How to best support your partner through pregnancy and birth

Practical and effective tips to strengthen your relationship

Financial planning guidelines to secure your family's future

Tips from new dads on how to bond with your newborn within the first few minutes and months of life

Powerful and honest information on how to ensure the well-being of you and your partner during this transition

And so much more, from one Dad to another!
And so much more!
You, as her partner and dad of your child, can support her in different ways and help her relish the time when the bun is baking in her belly.
Supporting your partner during her pregnancy is a big responsibility, but in no way does it have to be an excruciating one.
While it's unrealistic to rule out all the challenges that come with pregnancy, prepping for them makes the whole deal a lot easier for the parents.
So, what are you waiting for?
You've already taken the first step towards becoming the world's best dad by coming this far… Now it's time to elevate your game!