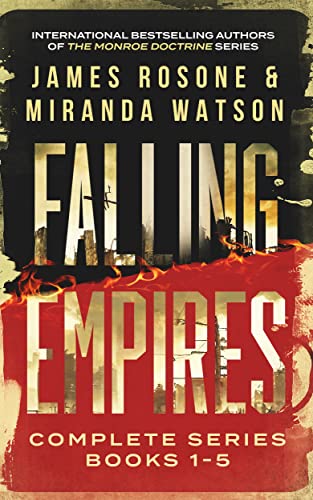 03/16/2023
In back rooms around the world…

…powerful people gather.

Will they decide the next U.S. election?

From the first page, the intrigue unfurls into a web of strategy, ideology, and tactics which will be played out on a global stage. Cloaked in secrecy, an ancient organization has plans designed to remake the world.

What is the Thule Society?

Is the next Civil War their plan?

Lieutenant Colonel Seth Mitchell, a Special Forces Officer on loan to the CIA, has been thrust into a maelstrom of controversy when an election plot is uncovered by the FBI and the DOJ. The next election is drawing near.

If the first domino falls…

…will anyone be able to save the world from tyranny?

The game begins.

You'll love the five-book Falling Empire Series because it reveals the depth of deceit powerful people will sink into with each move. When all the dots are connected, nothing will be the same.