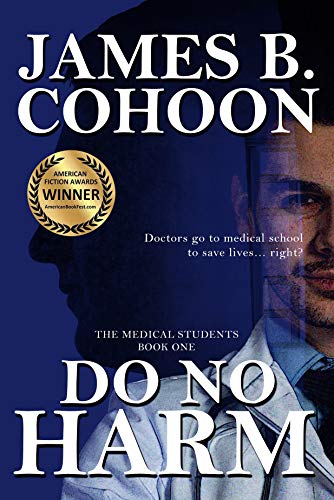 05/21/2022
2020 American Fiction Award winner for Best Medical Thriller
Doctors go to medical school to save lives… right?
When Matthew Preston was eight, his father was shot and killed in rarefied Pacific Palisades by Ted Nash, a home burglar who happened to be the Preston's neighbor. Though Nash was sentenced to life in San Quentin, Matthew's lifelong obsession is to somehow get into the prison, gain access to Nash, and exact the ultimate personal revenge. He devises a plan to become a prison doctor to gain access to Nash.
While in medical school, Matthew falls for brilliant classmate Torrey Jamison from poverty-stricken East Palo Alto. Torrey is battling her own demons, having been raped by a school counselor while in high school. Matthew is focused on vigilantism; but he loves Torrey who is morally opposed to killing for any reason—or so she thinks.