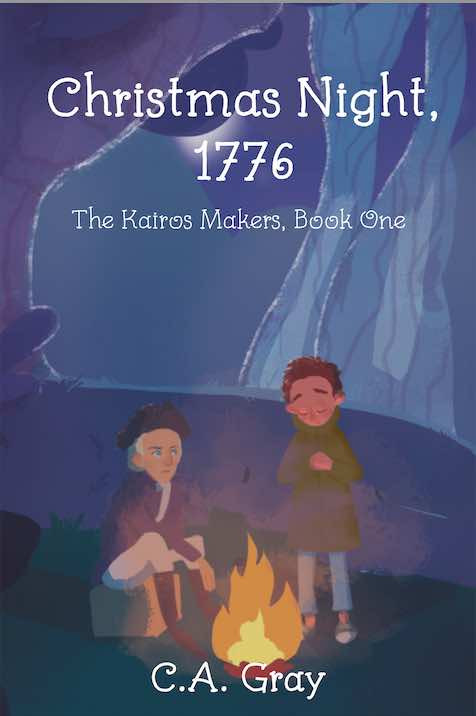 01/24/2022
Ten year old Gabriel Jordan always wanted to be a magician. He just isn't very good at it. His godmother writes to a mysterious traveling magician named Thrylos and begs him to visit Gabe, just to encourage him. To her surprise and Gabe's, Thrylos does so—only it turns out that Thrylos doesn't just do "magic tricks." He's a real magician, and he offers Gabe a magical adventure—any adventure—of his choice.

Gabe thinks long and hard about this. Because Gabe's godparents adopted him when he lost his mom and dad, he knows what it is to be sad, and to need something exciting to cheer him up. So he tells Thrylos when he returns that he wants to give his adventure away to another kid who needs it more than he does. Thrylos is so impressed with Gabe's unselfish choice that he offers to make Gabe his apprentice instead. Thrylos reveals that he is a time-traveling magician, and he travels throughout history to various critical, kairos moments in time to make sure they happen the way they should. But he can't do it alone. Gabe asks if he can bring his adopted little sister Elizabeth and his bookish friend Marty as apprentices too, and Thrylos agrees.

Together, the three kids travel to Christmas Night, 1776: the pivotal night of the American Revolutionary War. Whether or not America ever becomes a nation hinges on General George Washington's decision that night, when it seems like everything has gone wrong. Can Gabe, Elizabeth, and Marty convince General Washington to press on in the face of incredible odds? The fate of the future United States of America hangs in the balance!