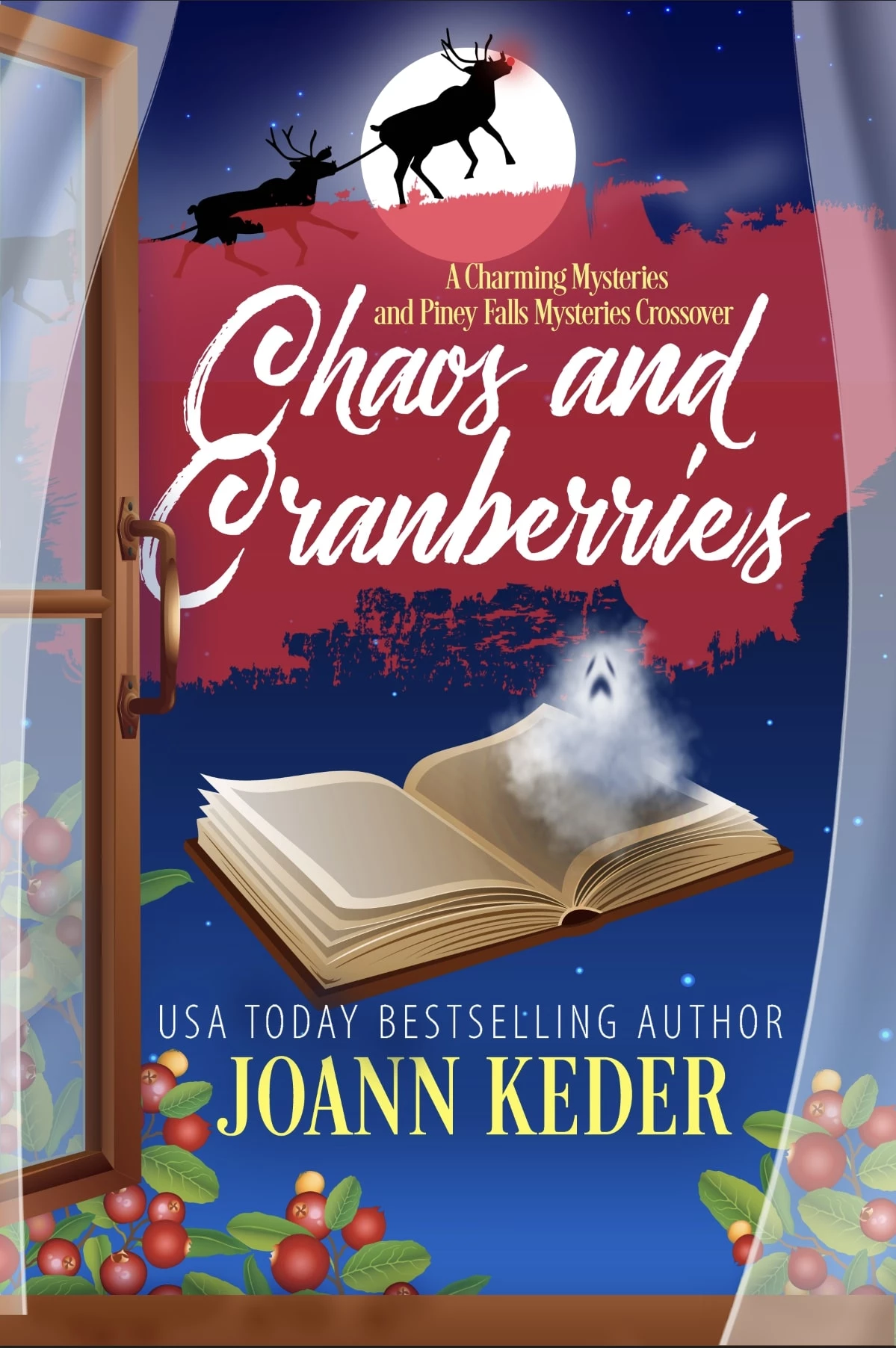 12/11/2022
Merriment, Mirth...and Murder.
In this dual series mystery, Lanie Anders and Cosmo Hill (Piney Falls Mysteries) are excited to share a Christmas celebration with her newly identified cousin, only to discover he's changed his plans at the last minute.
Feather Jones (Charming Mysteries) and her boyfriend, Tug are in Piney Falls, Oregon to celebrate the holiday, their first away from Charming as a couple. Upon arrival, they are shocked to learn that their hotel room is no longer available because a murder occurred there earlier in the day.
Lanie graciously offers her guest house to them, setting in motion the events that will force both women to face their biggest challenges yet. Christmas has never looked the same.
Reading either series isn't necessary to enjoy this Christmas cozy.
Don't miss this delightful Christmas crossover cozy mystery from USA TODAY bestselling author, Joann Keder!