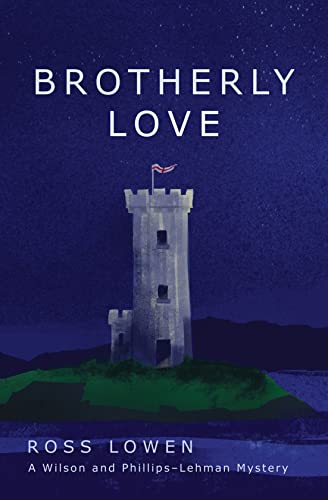 01/19/2023
Whilst visiting Scotland, retired journalists Peter Wilson and Mathew Phillips-Lehman stumble upon a crude attempt at blackmail. It leads to them discovering the dark secrets haunting a wealthy couple who own a luxury hotel on the banks of Loch Morar in the Highlands. Angus Mackenzie, the son of a Scottish landowner and his wife Kirsty, a former fashion model are both attempting to escape their past.

During their investigations, the journalists encounter a handsome young Colombian TV star, the revenge-seeking sister of a convicted drug smuggler and are re-acquainted with 'The Countess',
Lady Caroline Hemsworth, the elegant ex-wife of a former Fleet Street newspaper proprietor.

As Peter Wilson's love life becomes ever more complicated, the action switches between London, Colombia and Scotland, climaxing in a dramatic scene on Loch Morar.

The second book in a series of Wilson and Phillips-Lehman mysteries.