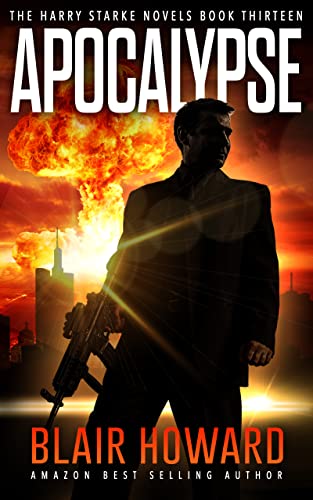 11/27/2022
An elite Iranian military unit.
A missing tactical nuclear weapon.
An aging Vietnam vet with a taste for violence.
It began when an FBI informant was brutally gunned down outside a soccer stadium.
A tactical nuclear weapon has gone missing somewhere in the Middle East and is thought to have been smuggled into the United States by a small group of Iranian terrorists intent on chaos and destruction. The target? Unknown, but the FBI's local director is convinced that it's the Sequoya nuclear plant, and that the clock is ticking. Convinced that the threat is real, and that his only link to the terrorists is Harry Starke's nemesis, Shady Tree, he turns to Harry for help. But Harry has demons of his own to deal with, and the hunt for Tree quickly turns into a race against time.
Apocalypse is the 13th standalone novel in a series of hard-boiled private investigator mystery thrillers. If you like tough-as-nails heroes, and twists you won't see coming, then you'll love Blair Howard's gritty, edge-of-your-seat books.
Buy Apocalypse today and hold on; you're in for a wild ride!